Listen to advice and accept instruction, that you may gain wisdom in the future. Many are the plans in the mind of a man, but it is the purpose of the Lord that will stand.
Proverbs 19:20-21

Tom Carter – Attorney at Law
Tom has been an attorney since 2008 and began his career at the Law Offices of Ronald T. Vera in Claremont, California. Prior to his current work, Tom provided "Of Counsel" representation for the Law Offices of Vera & Barbosa in Claremont, which represents local businesses, educational institutions, municipalities and nonprofits in a variety of legal matters. Tom is a member of the California Bar, the Washington State Bar, and the District of Columbia Bar. Currently, Tom serves as the General Counsel to NationalLink, Inc., a leading national independent ATM Company based out of Glendora, California. In addition to his time spent managing his own law firm, Tom serves as legal counsel to International Food Specialists where he continues to hone his skill in solving issues related to business practices.
Michael Gibbs – Director of IT Operations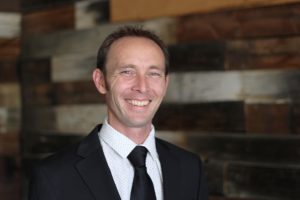 As Director of IT Operations at International Food Specialists and CEO of Nexidyne Systems, Michael Gibbs assesses the ever-changing information technology needs of International Food Specialists, and swiftly implements strategies to ensure that the company functions with speed and agility.
A software engineer for over 15 years, Michael is proficient in all major coding languages, including GIS procedures, and has vast experience in software strategy implementation for small and large businesses, including webscale providers, public agencies, and governments.
International Food Specialists is pleased to partner with Nexidyne Systems to ensure the highest caliber of IT innovation and support.
Lowell Linden, D.D., Ph.D., – Minister Emeritus
Dr. Lowell Linden retired after 38 years as Senior Minister of First Congregational Church of Redlands. He was awarded the distinction of Minister Emeritus and continues his affiliation with the church.
Dr. Linden's spiritual counsel is based on his own strong principals of faith. One of Dr. Linden's favorite verses is Isaiah 40:31. "Yet those who wait for the Lord will gain new strength. They will mount up with wings like eagles. They will run and not get tired. They will walk and not become weary."
Stewardship and service have played an integral role in Dr. Linden's life, and from his inner desire to make a connection, he facilitates to others a sense that they belong. His interactions are deeply personalized both to individuals and groups. In his newspaper devotional "The Stained Glass Window" he reached beyond the walls of the church. The leaders and staff at International Food Specialists admire his deep and sincere involvement with others who are in need, and are thankful for his gift of friendship and participation at International Food Specialists.
Education
Fuller Theological Seminary Master of Divinity
California Graduate School of Theology Ph.D.
Piedmont College, Demorest, Georgia Doctor of Divinity (DD)
Community Involvement
Community Christian College Board of Directors
Rotary Club of Redlands